Bio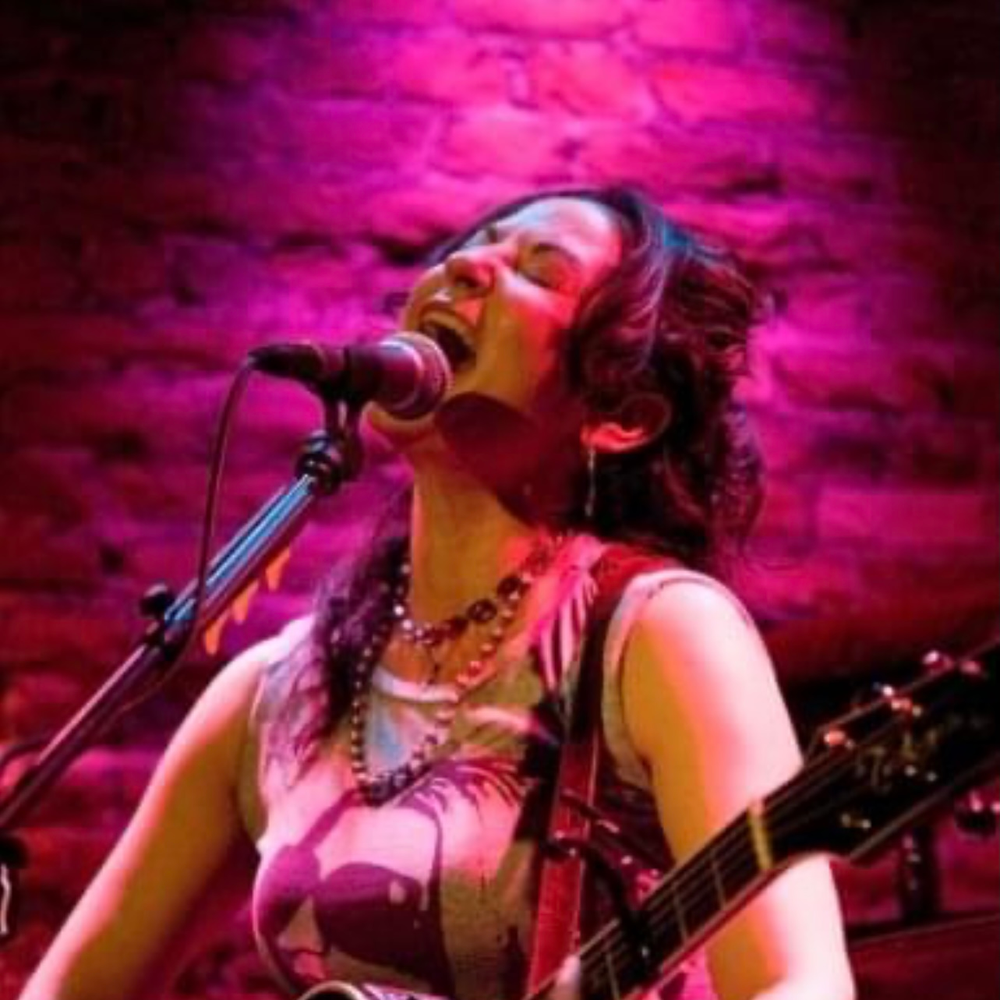 Some voices you hear…others you feel…few artists, let alone singer-songwriters, possess the ability to seductively draw in a listener and then knock them out with a one-two punch…Enter Nicola Vazquez. Her blend of rock, pop & soul is of the strong female caliber; like Bonnie Raitt and K.T. Tunstall…but make no mistake…Nicola is Nicola.
She is an accomplished singer, songwriter, guitarist, keyboardist, actor and dancer, who has spent the last 10 years as a professional busker and musician in the NYC underground (as part of the sponsored "Music Under NY" program). She has found an intimacy that can only exist where the constant rumble of trains drowns out most conversations, where the largest and toughest audiences in the world rush by, where you have to be damn good or you don't get to come back. This power house of a woman, rocks the New York underground like no other, but she's been rocking big stages and arenas above ground too.

Born on the Lower East Side of NYC, Nicola grew up in the low-income projects, sharing toys with her baby brother. Her father was a mechanic, and her mother a nurse. Neither was musically inclined, but both shared their appreciation and love for all types of music with their kids. "Music was always playing in our house…we grew up with the sounds of Nina Simone, Stevie Wonder, Joni Mitchell, The Beatles," she recalls. It definitely rubbed off. Nicola ended up with a guitar in hand at age 7, a piano at age 11, and attended The Fiorello High School of the Arts ("Fame" School). She trained classically at Manhattan School of Music and Queens College while studying dance and acting on the side. It wasn't long before she landed roles in both the critically acclaimed Broadway and National Road Companies of Les Miserables.

Leaving the theater to embark on a music career, Nicola started her own record label "Hot Cherry Records" in 2002. She toured the country and spent time living and performing in Europe and South America. Having recently opened for Eve 6, Nicola has shared the stage with Ricky Martin & Muzz Skillings of "Living Color".
Over the years and 5 independently released CDs, (plus 2 singles), having sold over 100,000 units independently, and charted on over 200 national radio stations, Nicola with her hybrid brand of sultry pop/rock/soul music has racked up an impressive list of rock and pop credentials: she's been featured on ABC, CBS & NBC News, Oxygen's "Bad Girls Club", MTV, VH1, Women Who Rock Magazine, Songwriter Universe Magazine, EMI/Songcircle Music, National Songwriters Hall of Fame , and she's performed at Madison Square Garden and Yankee Stadium.
While performing in the subway, Nicola was scouted by EMI, Sony and Billboard Magazine, and was featured and showcased twice in Billboard Magazine's "Underground LP" section for Noteworthy Emerging Artists about to break. The lead singer of the popular band "TOTR" on Interscope Records heard her performing at Union Square not long ago, and asked her to sing on the album they were recording at that time. She was briefly signed with Star Crossed Artist Group ("Third Eye Blind") and opened up for "Eve 6" and Edwin McCain. Nicola is endorsed by Martin Guitars Artist Program, Lampifier Microphones and Dovetail Strings.

Nicola's 5th. album "Canyons and Cathedrals", released October 2012, was a very complete tapestry of some of her most poetic soulful pop/rock music yet. A unique sonic journey from start to finish, the album contains 14 compositions and even includes 1 instrumental piece.

Nicola released her single "Back in Pieces" October 2017 which was co-written and co-produced by Matt Colligan. Her newest single "The Distance" another sonic masterpiece lyrically and musically, was released September, 2023.
Nicola was Composer/Lyricist for the original Musical "We Are Ameena" which was showcased at an Equity 29-hour Reading in NYC in 2018, and she is currently the Composer/Lyricist for a new original Musical in development with Jason Huza called "The Lighthouse", in which she will also be featured as an Actor, coming soon.

Above or below ground – to experience Nicola live is to be drawn in completely by a high-energy pop/rock/soul mix of driving beats, melodies and poetic lyrics. All this is anchored by her sizzling vocals and rhythmic guitar chops. Nicola's performances whether full band or "unplugged" reveal an innate ability not just to dazzle an audience with her fiery presence…but to somehow make you part of it…and that's just the beginning…